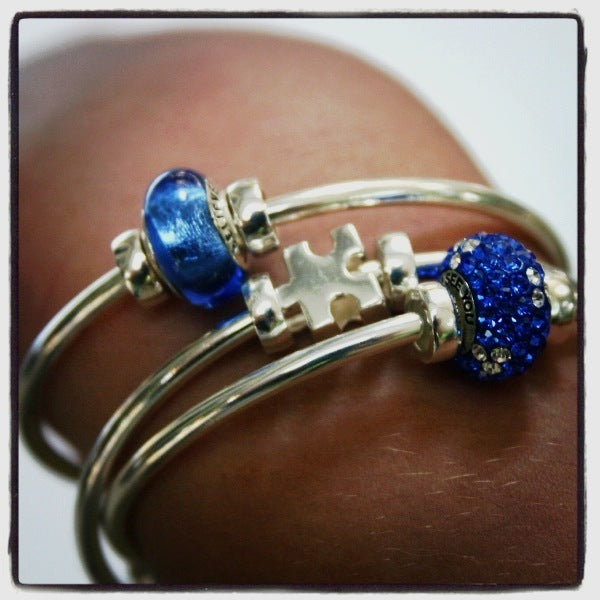 I see you, I BELIEVE in you!
3 beautiful silver bangles, stacked together with brilliant blues: one sparkly "I SEE YOU" bead, one brilliant "Believe" bead and one sterling silver puzzle piece charm.
Honoring the champions, friends and families living with Autism.
Choose from sterling silver-plated and solid sterling silver options.